Our Top 10 Free SEO Tools that Every Website Designer Needs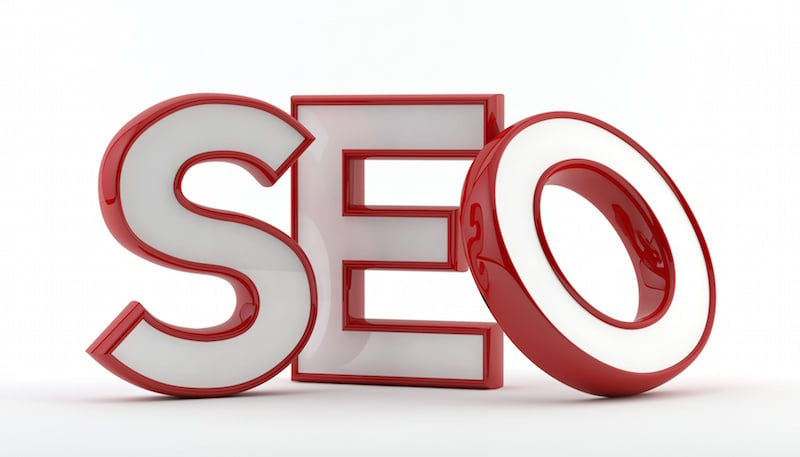 If you are going to build or maintain a website in 2019, you need to audit your SEO periodically, and make sure it's up to today's modern standards. Last year's SEO standards are now obsolete and google has changed things quite a bit. Ok, so we don't have 10 items yet. If you know of some more, please leave a comment below.
1. Nibbler Website Tester
SEO Audit, Headings finder, general website auditor. Immediate results, fresh and clean.
http://nibbler.silktide.com/
2. Ubersuggest
Get keyword suggestions from competitor websites, get backlinks. Usually about 3 months out of date, and quite inaccurate at times. Niel Patel has many more free SEO tools on his website. His website analyzer tool, and ubersuggest will often give you false results in an attempt to sell you on his digital marketing services. A
summary of his free advice
for digital marketing.
https://neilpatel.com/ubersuggest/ Don't Be a Free Loader, hire him for something!
3. Creative Click Media SEO Checker
Another SEO company offering a free checker tool. Get a PDF report showing all sorts of things.
https://creativeclickmedia.com/seo-checker/
4. Semrush
many more free website checker tools here.
https://www.semrush.com/
5. Keywords Everywhere
A keyword research extension for Chrome and firefox. It will help you find keywords in google.
https://keywordseverywhere.com/
6. PLAGIARISM CHECKER
Check your content to make sure it does not appear to be copied from somewhere else. In my own testing, I found that it would deliver questionable results, and flag things are copied.
https://smallseotools.com/plagiarism-checker/
the limit is 1000 words on this site, and it often will fail to operate due to an outage. Another site that
will check for plagarism
is this one, which will check your URL up to 3000 words. In my own testing, it often falsely flagged my own text as plagarized when it compared my site to itself. It ignored the canonical tag in the meta data, and compared www.site.com to site.com, duh. Overall, our pick for best plagarism detectors is this one:
https://searchenginereports.net/plagiarism-checker
it's free and fast, and will eagerly check 3000 words or more. In summary, before you deploy a website, make sure your have a canonical meta tag to prevent google and the checkers from seeing it twice.
7. Blackhat vs Whitehat SEO
A great story about SEO and why you should not try to hack it. You will get banned for life.
https://www.twinword.com/blog/black-hat-seo-techniques/
8. Domain Authority Checker
what's your domain authority number? Did google just knock you down to zero?
https://websiteseochecker.com/domain-authority-checker/#arearesult
9. Write A Great Landing Page
A great blog entry on how to write landing pages.
https://elevendimensions.com/building-the-perfect-landing-page-for-your-company-website/
10. Get A Free Backlink In A Business Directory
Backlinks are important, but you cannot get them for free, until now. Here's a place to get one for free. The
California Business Directory
is offering free listings with links and SEO features for free.
Sign up here
.
11. SiteMap Maker Tool
The sitemap maker will produce an XML sitemap for you
https://www.xml-sitemaps.com/
you will need these sitemaps for google search console.
12. Free Press Releases to Give Your Free Backlinks
http://www.marketpressrelease.com/memberaccountpricing.html
http://www.bossy-news.com
13. Google FAQ Pages
Neil Patel suddenly noticed this new google feature on July 30, 2019. Suddenly his followers were ablaze with it. It is defined as a list of answers and questions to a topic that is guaranteed to appear at the top of googles search results. Set your's up at:
https://developers.google.com/search/docs/data-types/faqpage
Test your new page at:
https://search.google.com/test/rich-results?utm_campaign=devsite&utm_medium=jsonld&utm_source=faq-page
many more features here:
https://developers.google.com/search/docs/data-types/how-to
14. Feedspot for Marketers
Get your blog an honorable mention in Anuj Agarwal's feedspot top 40 list. A great way to get a backlink.
Feedspot
15. Neil Patel's List of SEO Tools
See his comprehensive list of
free SEO
tools.
16 Bossy News Is A New Press and Business Directory Service - Completely Free!
Be a charter member and join today for free.
Bossy News
is the newest
press and directory service for business
. Post listings and press releases for free, post your own backlinks too. All for free. On this site, you can post a press release with links back to your website, plus you can post a business directory entry with links back to your own website. Build up lots of web credo here. This service is completely free and is very easy to use. All you need to do is write a press release to describe a new service or business offering, and then post it. Google and Bing still love press and news services and will give you lots of SEO credo.
17 Rewrite a Pilfered Article. Respin a bootleg story.
You love to pilfer and steal from the internet, but you hate to be called a cheat, and you don't want your clients to think you are just another internet bandit. Simply put a new spin on old stories with the
rewriter tool from this site
.
Article Rewriter Pro
(Spinner) by Small SEO Tools - Web and SEO Tools
======================================================================
Original Content:
Having a professional, comprehensive website is important for every kind of business. Your website serves as your digital signpost for your business. There are certains standards to adhere to make it stand out from the crowd. The cost of development has really dropped over the years as well. We present our tips for building your best business website. From our many years of experience developing professional ecommerce and display websites, we present 31 of our best tips.
Rewritten Content:
Having a professional, complete website is crucial for every form of enterprise. your internet site serves as your digital signpost on your enterprise. there are certains standards to adhere to make it stand proud of the crowd. the cost of development has without a doubt dropped over the years as well. we gift our tips for constructing your satisfactory business website. from our many years of enjoy developing professional ecommerce and show websites, we present 31 of our nice guidelines.